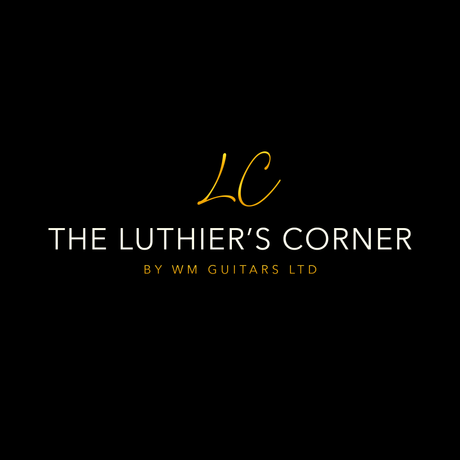 The Luthier's Corner
This is a prime example of high end, handmade instruments that are specced out by the team here at WM Guitars. Made for us spesifically.

Heirloom quality instruments with full certification by 'The Luthier's Corner' and the Luthier themselves.
Ryan at Dowina Guitars, Slovakia
Visiting manufacturers and seeing their passion is a huge part of what we believe in. You may not of heard of the brands we supply but you can be assured we've gone the extra mile to find you amazing instruments that are built by incredible people.

The days of big brand domination are coming to an end. With the quality control standards dropping from high output factories and the smaller manufacturers taking real care because of the love they have for the industry. The quality, price and playability are just unparalleled. If you don't believe us then come down to the shop and try some!
Walter Havinga

Founder / Director

With over 30 years of engineering history in various trades. Walter is also an experienced carpenter and joiner. He's always up for a laugh but make sure your able to withstand a barrage of dad jokes, even if he does tell you the punchline before the actual joke!

Ryan Havinga

Managing Director

Now the managing director of WM Guitars. Ryan has worked through the ranks and now floats through every sector of the business. He's a fully trained technician, salesman, customer representative, accountant and orders all the stock! No hat is too small for his afro!

Demetri Rivers

Head Technician

Demetri is our shining star of the workshop! If you've had a repair done by us then you've probably encountered his work even if you've never met him! With a background in carpentry, working for a furniture company. Demetri has completed our painstaking 6 year training program and is now the proud head tech!

Tobie Holland

Ecommerce and Social Media Manager

Tobie is a recent addition to the WM family and has fit into the team amazingly well! He deals with web design, product photography, social media postings and will be branching into other sectors of the business to find his true niche within our team! We welcome Tobie and we hope everyone gives him a warm welcome too.